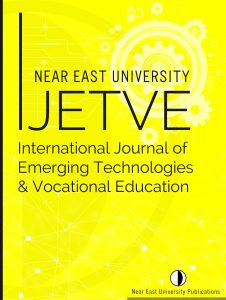 International Journal of Emerging Technologies & Vocational Education (IJETVE) will begin to accept academic publications in 2019.
An academic journal system has been established in our university in order to ensure the development of academic periodicals in accordance with quality and standards.
Our university aims to ensure the widespread and advanced use of a system that manages our journals electronically, and to increase the visibility and use of our national academic journals all over the world.
International Emerging Technologies and Vocational Education Journal (IJETVE) ", published at http://dergi.neu.edu.tr/, will begin to accept publications in 2019. All of our academic staff will be able to manage and publish all the stages from the application's point of view to the publishing process via the Internet from the point where they are located in all the professional, technical, Industry 4.0, education and developing technologies.